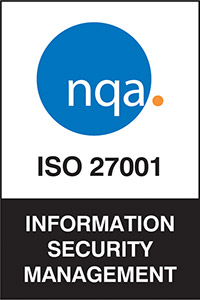 Technology
Diktamen develops and utilises the latest technological innovations to provide cloud first solutions.
Information security
ISO 27001
Diktamen meets the requirements of the ISO/IEC 27001:2013 information security standard, and our organisation is certified according to this internationally recognised information security standard.
The ISO 27001 certificate awarded to Diktamen is proof of our commitment to information security and its continuous maintenance and development. The certificate applies to the entire operation of the Diktamen Group. Our entire staff is committed to processing all information in accordance with the requirements of the certificate.
Through the certificate, our customers and stakeholders can trust the measures we have taken to protect the information and assets entrusted to us when we deliver services.